This Is Exactly What to Eat for Breakfast, According to a Nutritionist
"Breakfast is the most important meal of the day" may sound like an old wives' tale at this point, but some time-honored beliefs are worth the hype. In order to avoid potential brain-fog induced by low-blood sugar, you need breakfast. Starting off the day with a full, nutrient-dense meal also allows you to keep making better choices throughout the day, including zapping those late-night snack cravings.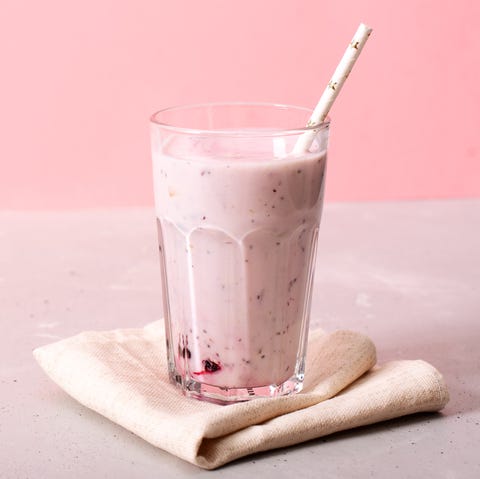 Protein shakes aren't just a quick method for stocking up on protein. "They're also a great way to get in veggies with breakfast," says Amy Fischer, M.S., R.D., C.D.N., a registered dietitian with the Good Housekeeping Institute. In addition to protein powder, she adds two big handfuls of spinach, non-sweetened nut milk, high-fiber fruits like berries and a dash of cinnamon to her shakes. When choosing a protein powder, Fischer recommends looking for one that's a complete protein (meaning it contains all nine essential amino acids) and is verified by a third party (which ensures an outside company has performed quality-control testing). If you see words like organic, grass-fed, wild or non-GMO on the label, that's a good sign, too. "Overall the fewer ingredients the better," says Fischer. "Avoid added sweeteners, fillers and stabilizers."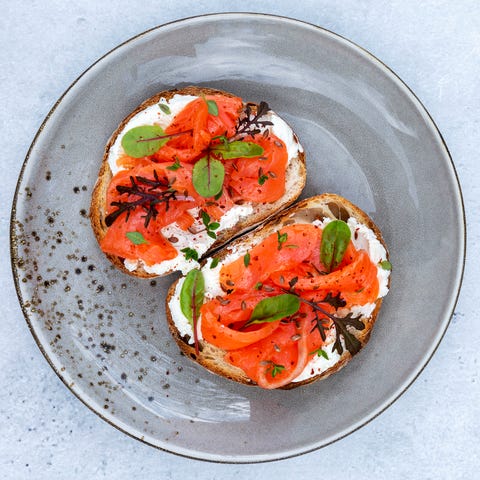 Whole grains contain antioxidants, which protect your tissues from harmful inflammation. Plus, they're loaded with minerals like calcium, potassium, magnesium, zinc and iron — important building blocks for a strong immune system and healthy heart. The B vitamins found in whole grains also help your body convert food into energy. You can choose anything from quinoa to farro, buckwheat groats to millet as a base layer of a breakfast bowl and layer it with savory ingredients (eggs! nuts! lox!) or sweet additions (almond milk! honey!). And, yes, bread can be part of a balanced breakfast: Select a 100% whole-grain or 100% whole wheat loaf.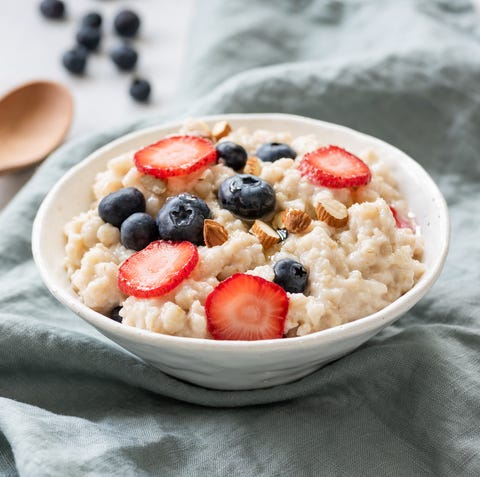 Oats are one of the best foods we can eat for a number of reasons. As a 100% whole grain, they're filled with fiber, plant-based protein, B-vitamins and minerals, including iron, calcium and magnesium. Whole oats have been linked to a reduced risk of heart disease thanks to a type of fiber known as "beta-glucan" that research shows to improve cholesterol levels. This fiber also fuels your body's probiotics, helping friendly bacteria in your digestive system to survive and thrive. Not sure which ones to pick? Look for GH Nutritionist Approved McCann's Steel Cut Oats.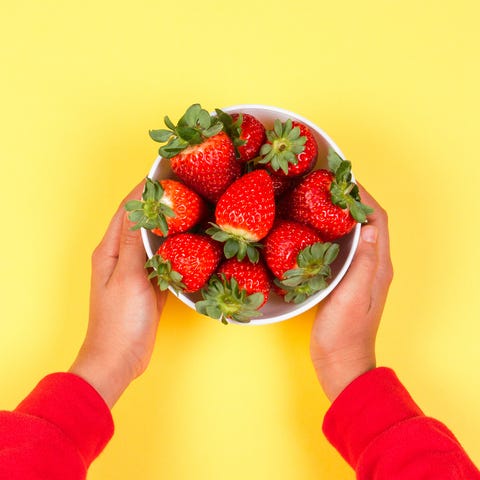 Just a cup of strawberries has 3 grams of fiber and all of your day's vitamin C needs for just 207 calories. The antioxidants found in berries (including blueberries, blackberries, and raspberries) also have cell-protecting properties. Eating more of them can help protect your blood vessels from harmful plaque and boost circulation. If berries aren't at the top of your list, citrus fruit, apples, stone fruit, and melon are all great fruit alternatives. They're filled with potassium to help balance blood pressure and mitigate bloat.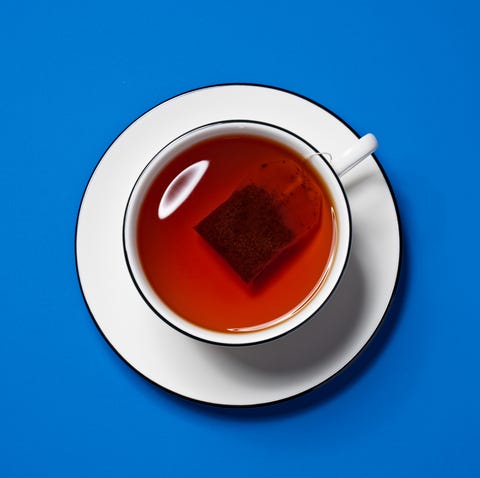 Plain black or green tea is a solid zero-calorie choice! But this morning pick-me-up offers so many well-documented benefits: Green tea, in particular, can help lower cardiovascular risk and aid weight loss efforts, all while providing a calming moment in the morning rush. Just give it a try — drink 16 ounces of unsweetened black or green tea with your breakfast. It'll give you a head start on hydrating goals for the day and make up for any overnight losses.